We custom tailor San Francisco to you.
Sample Luxury Private San Francisco Tour
Morning Agenda
Georgia and her fiancé Jack, both from England, contacted us to create an introductory private San Francisco experience for them. Jack was about to sign a five-year work contract in the city, and the couple wanted to make sure the move was right for both of them. They called us, let us know how long a tour they wanted (four hours), and we tailored a private San Francisco tour to them. Georgia's interests include coffee, art and reading, while Jack enjoys new cultures, athletics, and even Star Wars.
Below is an outline of the tour we provided them, republished, with their permission, as an example of what we can offer.
Lunch Agenda
Georgia and Jack knew they would have plenty of time to see the top attractions during their time here, so they readily agreed to our suggestion that we show them the less mainstream spots, the ones only a local might know, so they could learn the city better—and faster.
Their tour day was a Sunday, so we took them to The Palace of Fine Arts to satisfy their mainstream San Francisco attraction checklist, and then directly to Fort Point, one of the more underrated landmarks in the city, with stellar views of the Bay and of the Golden Gate Bridge from underneath.
Afternoon Agenda
Upon our departure from Fort Point, we made our way to the Letterman Digital Arts Center, home of Lucas Film and a bronze Yoda statue, one of the only ones in the world and a pilgrimage destination for many Star Wars fans. Then, once Jack got his Return-of-the-Jedi fix, we made our way to Billionaire's Row, an affluent strip of mansions in the Pacific Heights neighborhood, where we looked over a few houses, showcased the 332-step Lyon Street Steps (a beautiful staircase and local exercise spot), and toured the Swedenborgian Church, a somewhat-secret, local architectural masterpiece.
Saying Farewell
We ended our tour with a visit to lesser-known Russian Hill, complete with historical storytelling and sweeping views of San Francisco Bay, and eventually made our way back to the Fairmont Hotel.
Jack and Georgia both agreed four hours is not nearly enough time to see the real San Francisco, but both were thankful for the introduction to the possibilities of the city and felt inspired to discover neighborhoods on their own in the years to come. Both also agreed that our experience opened their eyes to San Francisco beyond the large attractions.
Our Mission
We wanted to give Jack and Georgia stories and attractions they wouldn't find in a guidebook. We also wanted to empower them to feel comfortable and eager to explore this beautiful city on their own. Jack has accepted his job offer, and now we have two new friends who plan to call San Francisco home for years to come.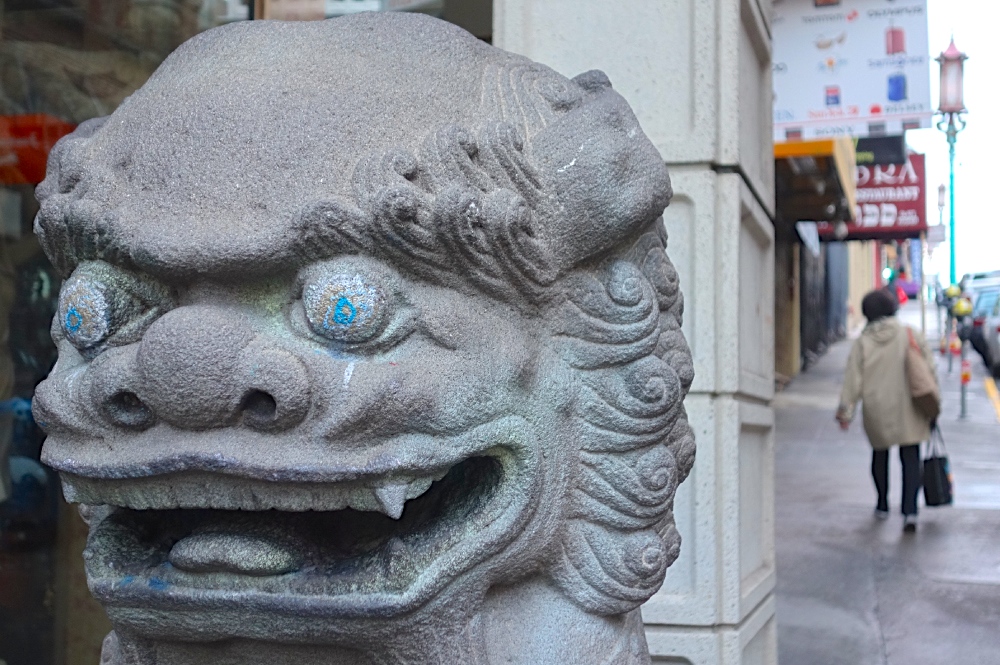 Where We Went
On Our Private San Francisco Tour
A Note from White Wolf Private Tours
Some might believe that to outline our private San Francisco tour and describe the methods of achieving our goals online for the competition to see and copy is foolish. But we believe that generosity of spirit, providing a good product, and word of mouth will continue to attract people who want to be hosted in San Francisco properly. As no two people are alike, no two tour companies are duplicates of one another. We are proud to be White Wolf Private Tours, your luxury, private tour specialists.